Best of luck to Spencer Wade as he competes at the State Cross Country Meet in Wamego on Saturday, October 29th at 12:55 pm!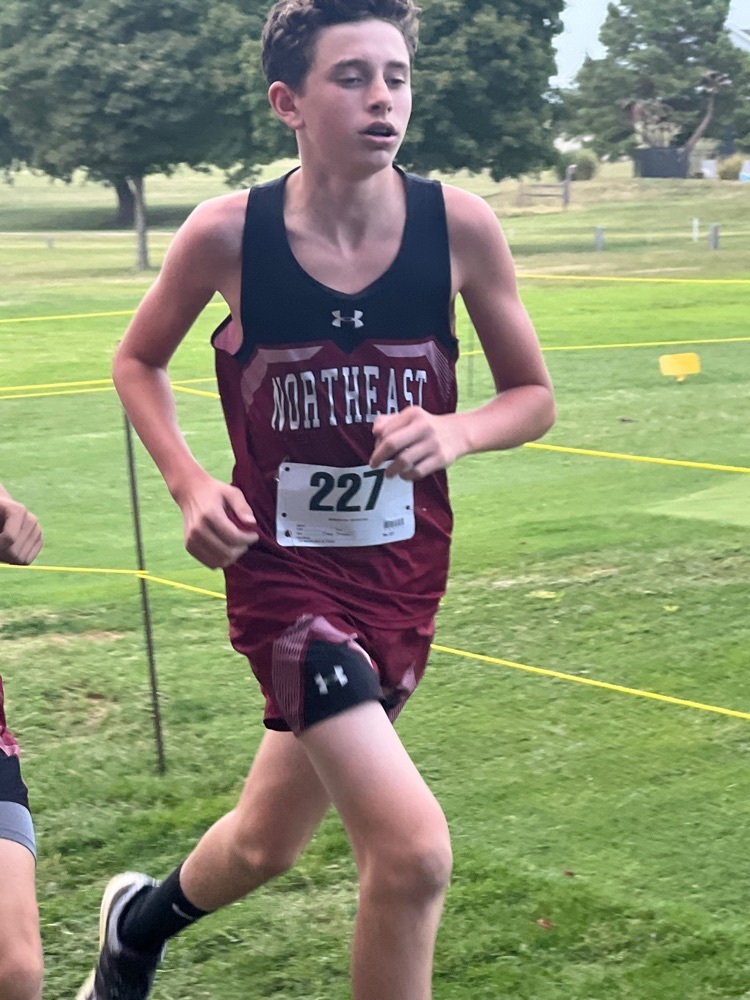 Chet Kuplin with Sports in Kansas presenting Think Before You Post. The students in the 6th, 7th, 8th, and 9th grade learned about the importance of being responsible with social media.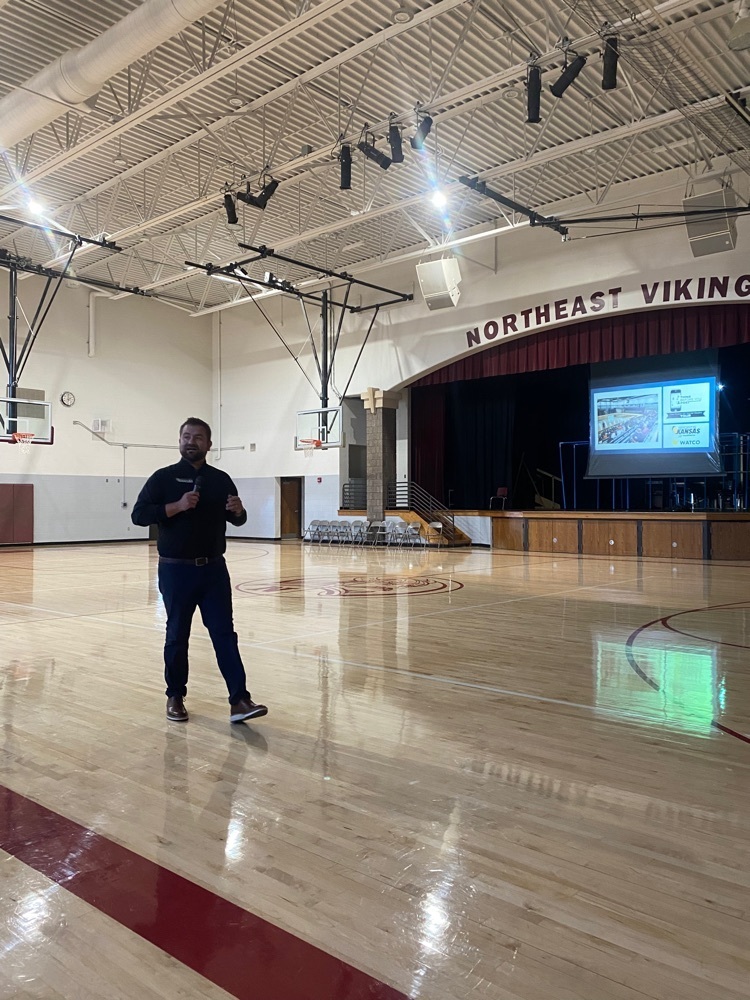 Congratulations to the following volleyball players on their All League Honors! Autumn Claffey-2nd Team MaKenzie Jackson-Honorable Mention Shelby Underwood-Honorable Mention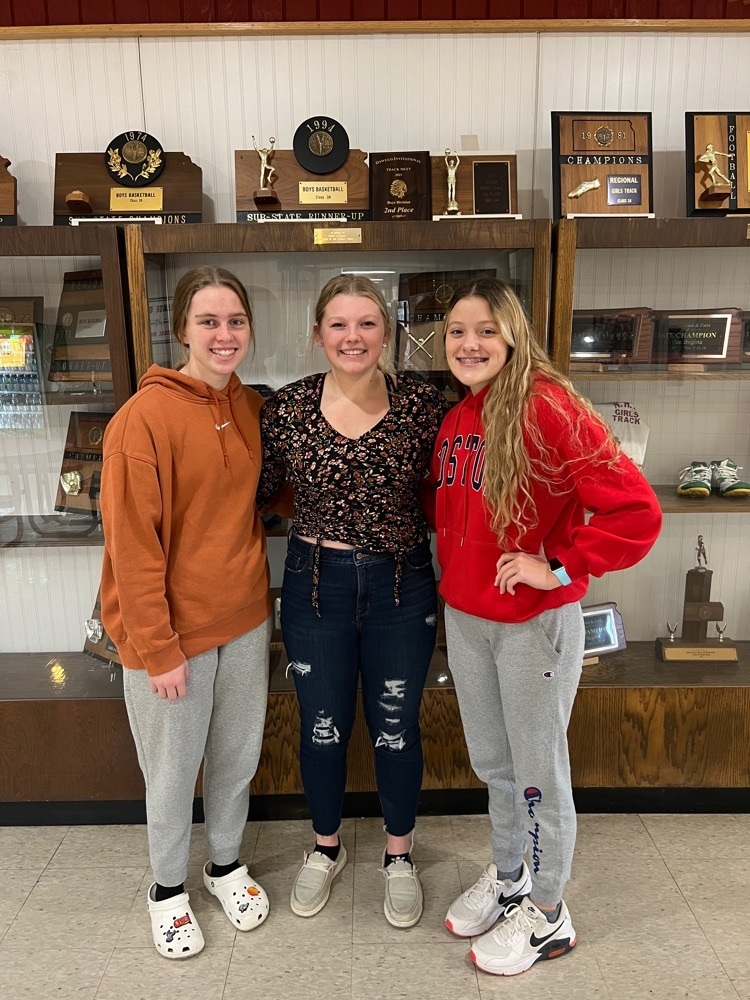 Good luck to our Viking Football Team tomorrow night as they travel to Jayhawk-Linn to take on the Jayhawks! Kickoff is set for 7:00 pm!

Broadway night has been moved from Thursday, October 27th to Tuesday, November 1st. Broadway night will start at 7:00.
Congrats to NE JH 8th grader Olivia Pommier. Olivia has already mastered grades 8th and 9th in IXL English Language Arts. She is currently working 2 grade levels ahead. Awesome accomplishment! Go Vikings.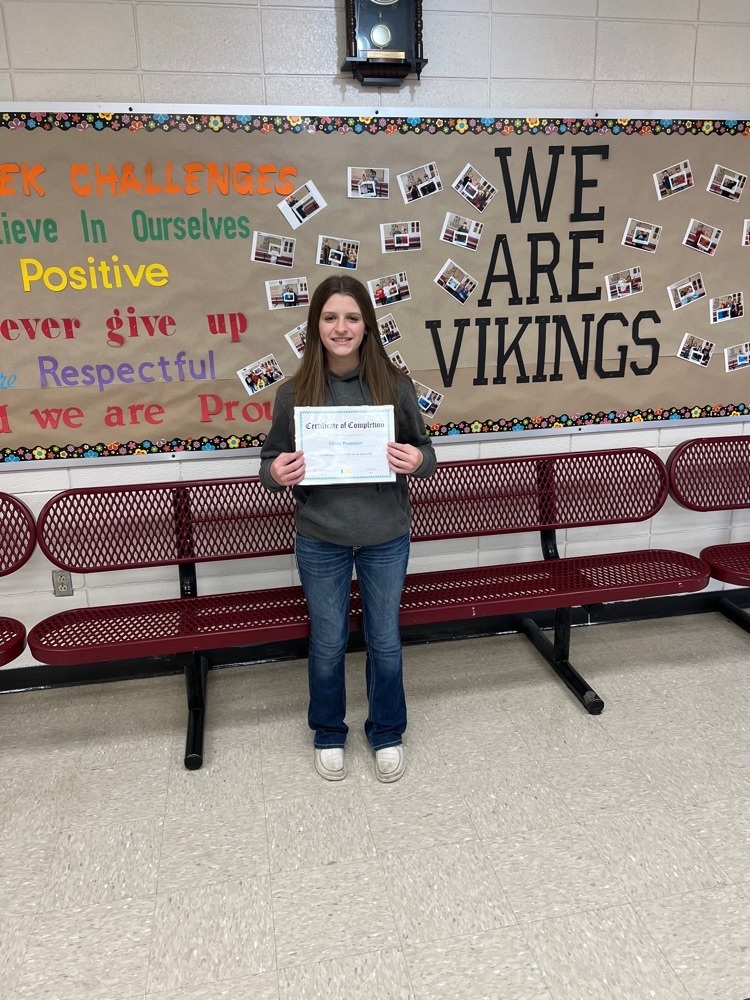 Baking and Pastry I explored the world of instant yeast and making pizza dough. I'd say they rocked this lab! Way to Vikings!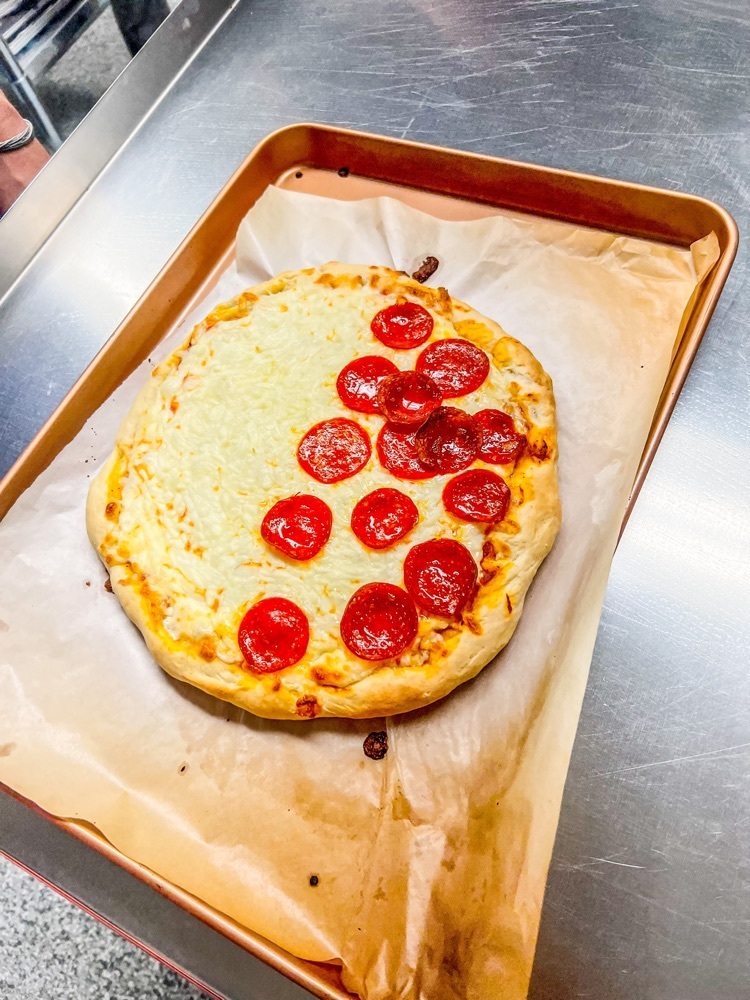 The Northeast Vikings Football Team have made the playoffs!! The Vikings will travel to Jayhawk-Linn on Thursday, October 27th for a 7:00 pm kickoff! Good luck, Vikings!

Results from to 2A Regional Cross Country Meet today at Central Heights! Varsity Girls: Kylee Dickerson 24th; 26:23 Varsity Boys: Spencer Wade 10th; 18:56 STATE QUALIFIER Nathon Trammell 21st; 20:13 Devin Smith 28th; 20:50 Bryce Nunn 49th; 22:09 Blake Goodwin 60th; 24:23

The Lady Vikings defeated Pleasanton 25-17, 25-10 in the first round of the 2A Volleyball Sub-State at Erie. The Lady Vikings fell to SMC in the semi finals. Great season, Lady Vikings!

Congratulations to Sophomore Spencer Wade on qualifying for the 2A State Cross Country Meet in Wamego next weekend!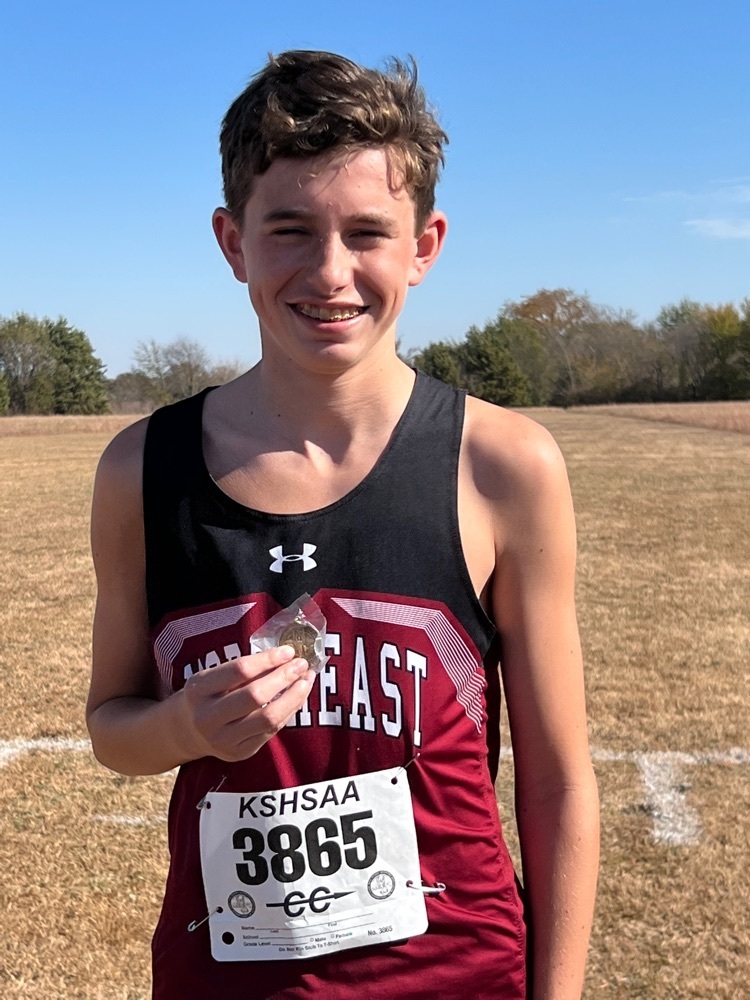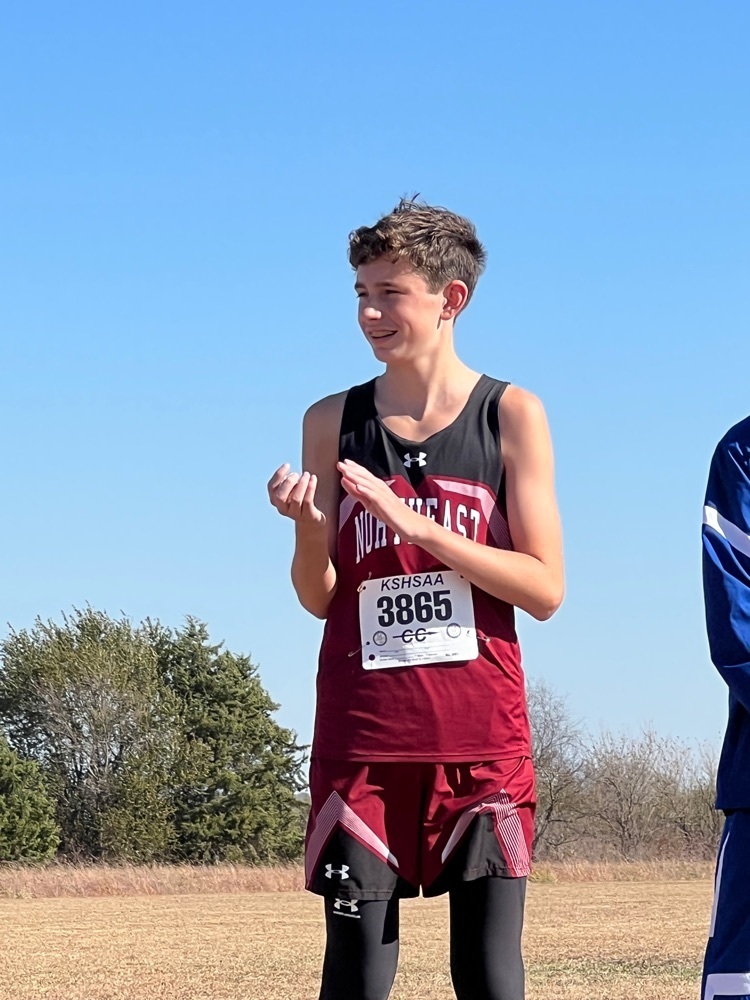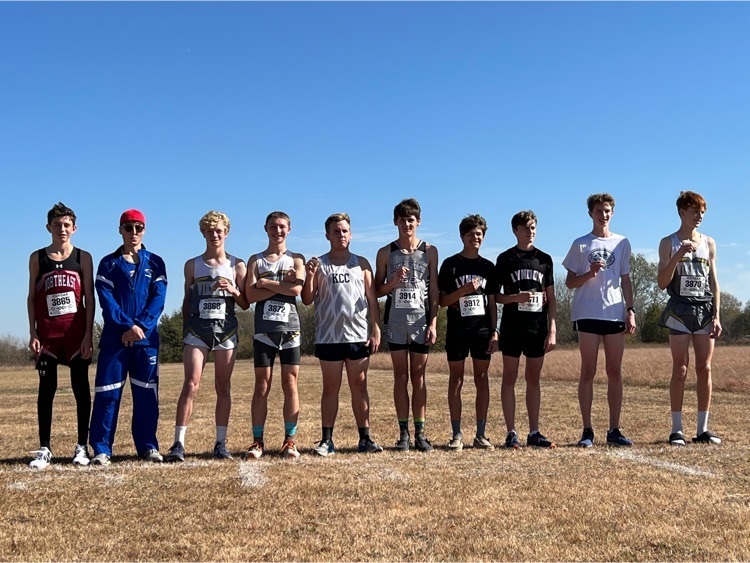 The Northeast Vikings defeat Southeast 14-6 tonight! Great job, Vikings!

At the half, Northeast leads Southeast 8-6.
Week 4 Viking of the Week is senior Will Holliday. Thank you to EZ Car Credit in Pittsburg for showcasing our students. Congratulations, Will!!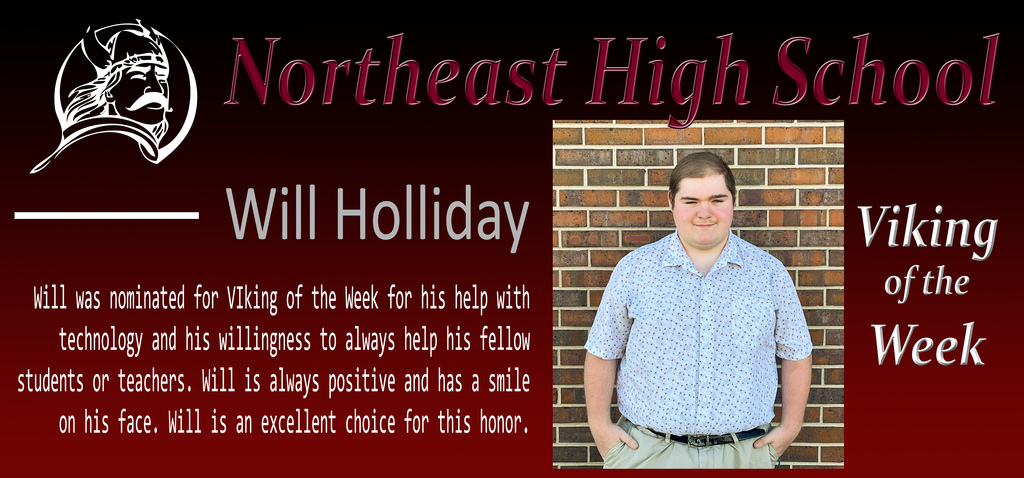 On Tuesday, October 25th, Mike Ashbacher with BSN Sports will be at the high school at 2:00 pm to fit any high school student wishing to order a lettermen's jacket.
8A math students celebrating the reaching of a class goal with donuts in Mrs Underwood's today. Keep up the good work. Go Vikings!

Greetings Viking Families, There was an incident at the Junior High this week where a student made a statement that was in violation of our safe schools policies. The appropriate personnel have been notified (including law enforcement) and the situation is being handled accordingly. We want to assure parents that your students were never in any danger and are safe and school is in normal operation.
13 NE JH students have already improved their math abilities by 1 full grade level on IXL. This is awesome! Congrats to AnnaSophia, Jordan, Korbin, Dominic, Camryn S, Cameron G, Hailey, Adrienne, Sekani, Holly, Peyton, Isaac and Maddison. Maddison improved 2 full grade levels.

The Northeast Cross Country Team will travel to Richmond Central Heights for the 2A Regional Cross Country Meet on Saturday, October 22nd. 10:00 am - Varsity Girls 10:40 am - Varsity Boys