The Morning Sun's first article on our Seniors.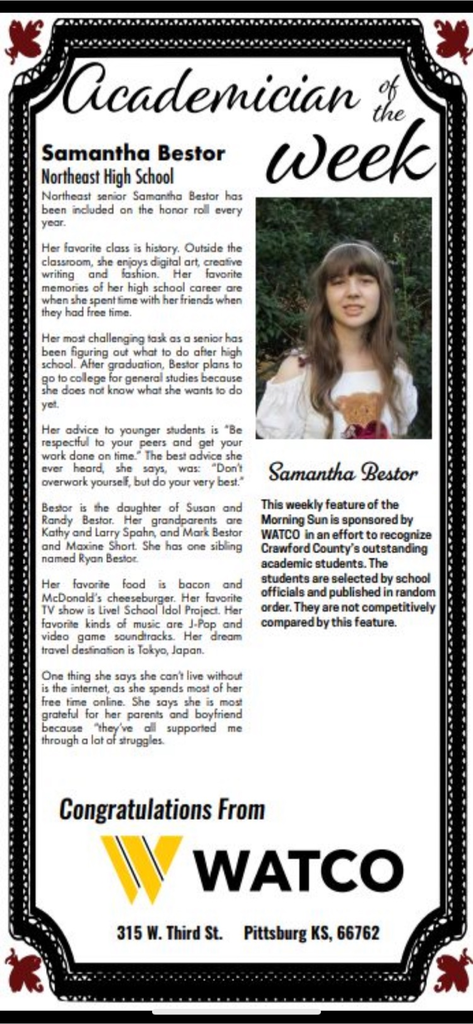 Congratulations to our first Viking of the Week! Junior Alex Coy was chosen for the amount of respect he shows to students and staff. Way to go, Alex!!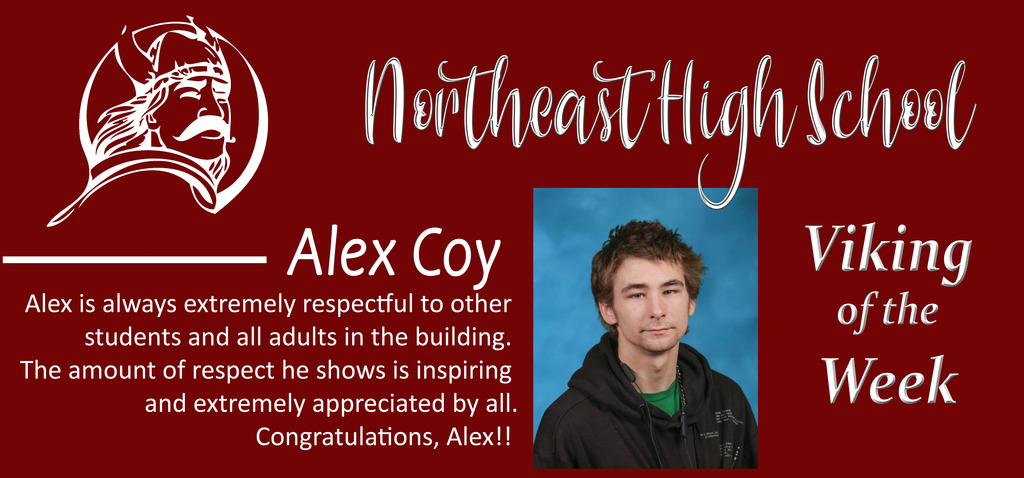 Blood drive is today.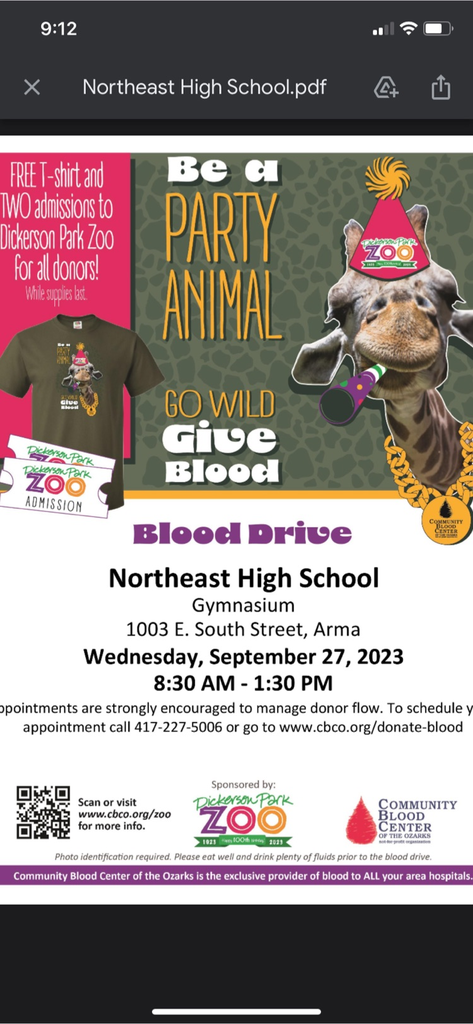 The Northeast High School Cross Country Team medaled 6 kids tonight at the Columbus Invitational! JV Girls: 23 total Kylee Dickerson 2nd medalist Payton Castoe 10th medalist JV Boys: 33 total Justice Sigmon 8th medalist Kale Nunn 30th Varsity Boys: 50 total Nathon Trammell 7th medalist Spencer Wade 10th medalist Devin Smith 13th medalist Bryce Nunn 16th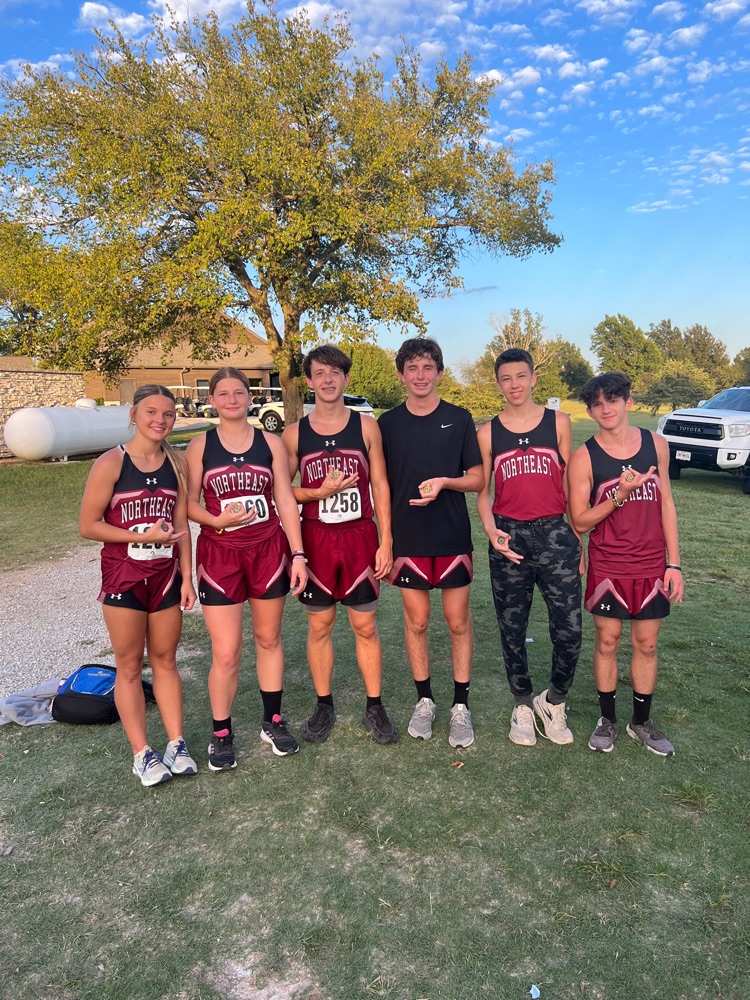 The Lady Vikings Varsity Volleyball Team defeated Oswego and Marmaton Valley tonight! They defeated Oswego 25-15, 18-25, 25-17. They defeated Marmaton Valley 20-25, 25-22, 25-23! Great job, Lady Vikings!!

JUNIOR HIGH PARENTS: We have about 60% of our parents who have signed up for a time slot for conferences at this time. Please fill out the Google Sheet that I sent to your email. If you have issues call the school office and we will be glad to help out.

Come support our Northeast Football Team at Colgan on Thursday, September 28th for a 7:00 pm kickoff!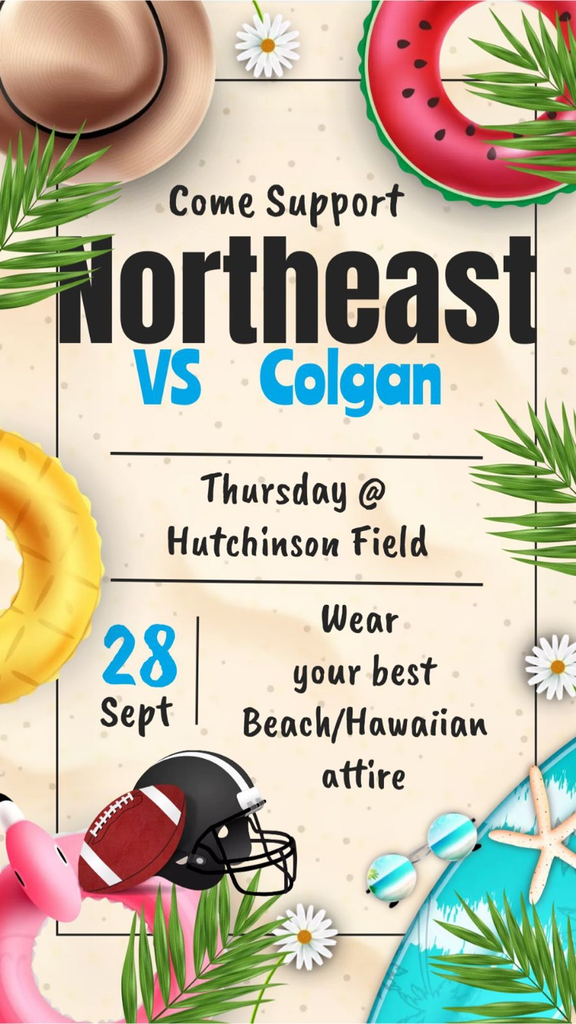 Northeast High School Basketball Dance and Cheer Try Outs!


Junior High Activities at a glance. Go Vikings!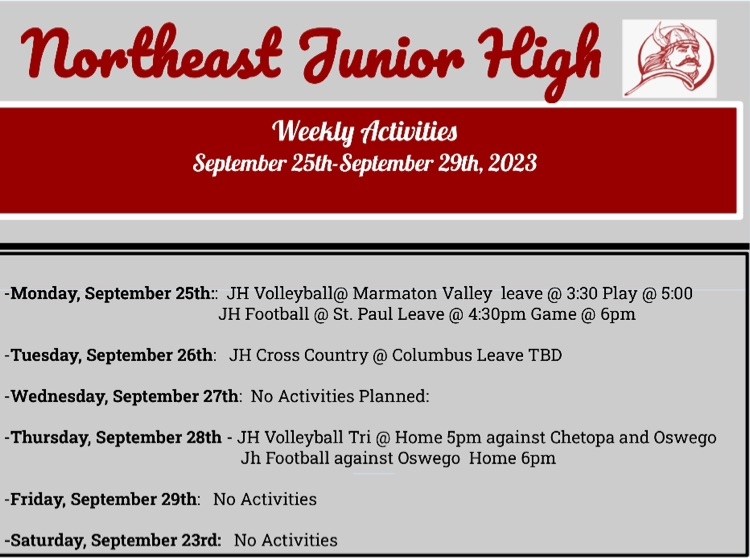 On Thursday, September 28th, the Northeast High School Football Team will travel to Pittsburg to take on the St. Mary's Colgan Panthers. The field is located at Hutchinson Field by Pittsburg Middle School. Kickoff is slated for 7:00 pm!

On Tuesday, September 26th, the Northeast High School Cross Country Team will travel to Columbus. The course is located at Brush Creek Golf Course located one mile east of Columbus(1260 SE Highway 160). 4:00 JV Girls 4:30 JV Boys 5:00 Varsity Girls 5:30 Varsity Boys

The Northeast High School Volleyball Team will host Oswego and Marmaton Valley on Tuesday, September 26th for a 5:00 pm start! Varsity: Old Gym NE vs Oswego MV vs Oswego NE vs MV JV: New Gym NE vs Oswego MV vs Oswego NE vs MV

The Northeast Vikings fall to Erie 56-22.

Congratulations to senior Shelby Underwood on being crowned 2023 Football Homecoming Queen! Underwood was escorted by senior Tayshawn Gaynor.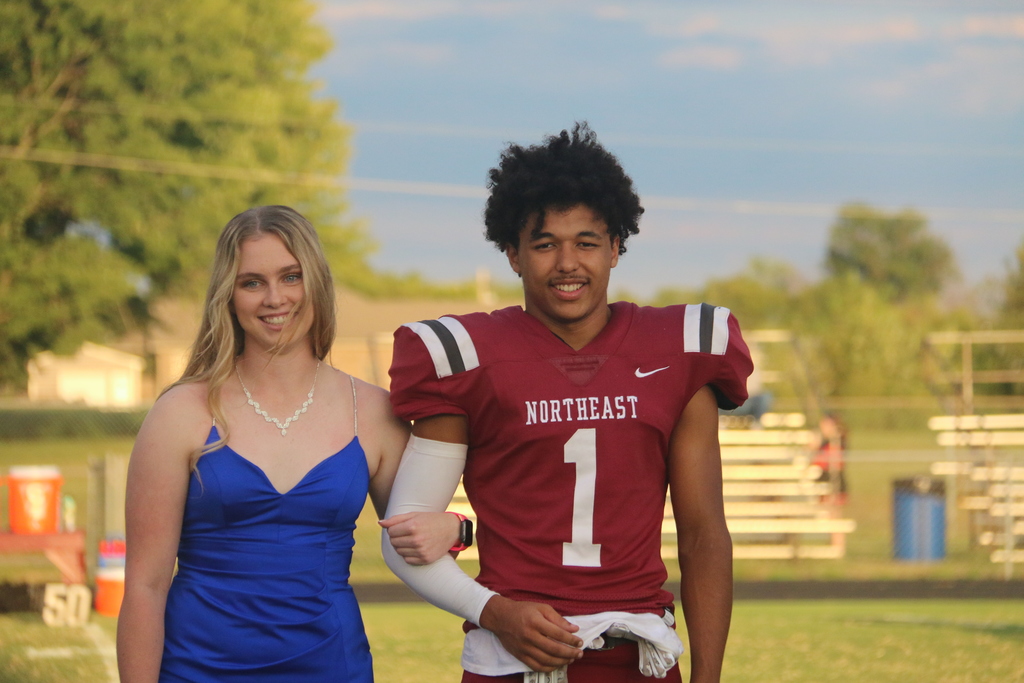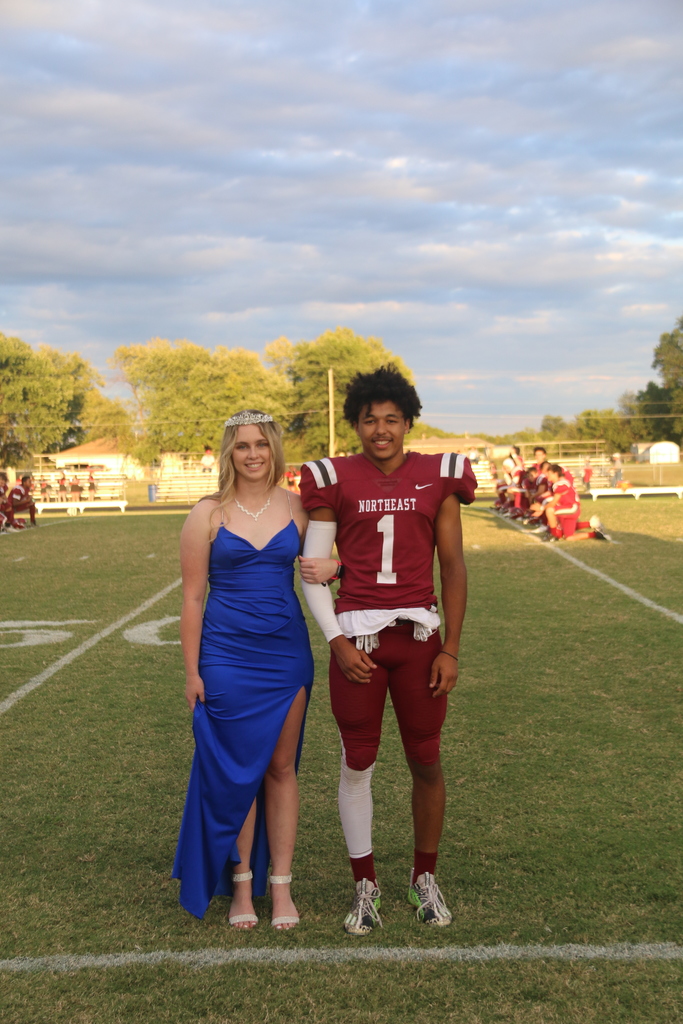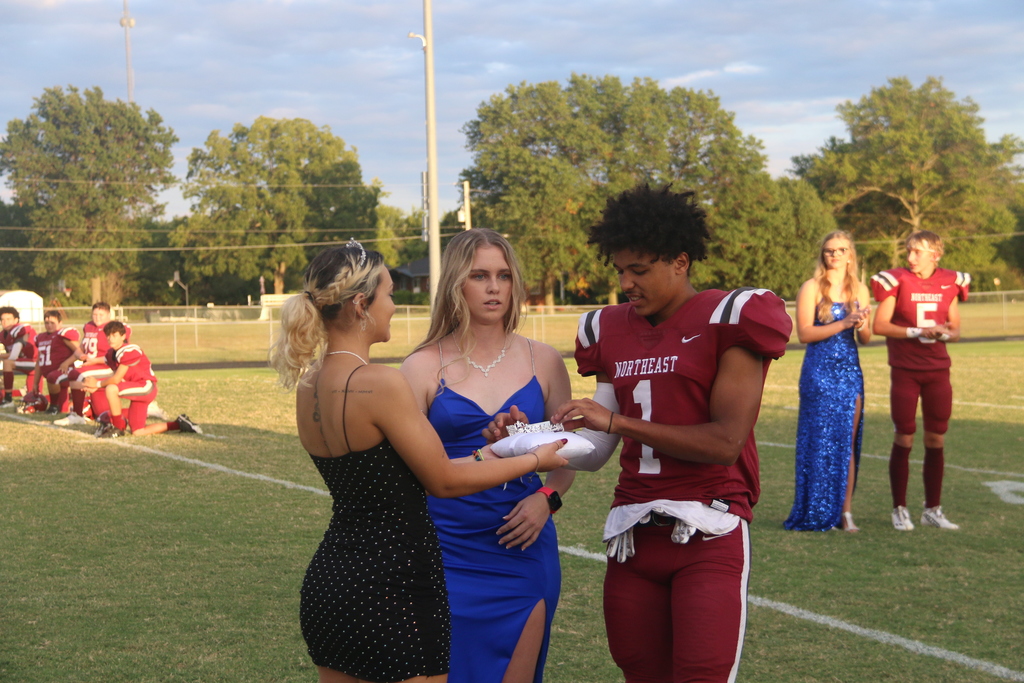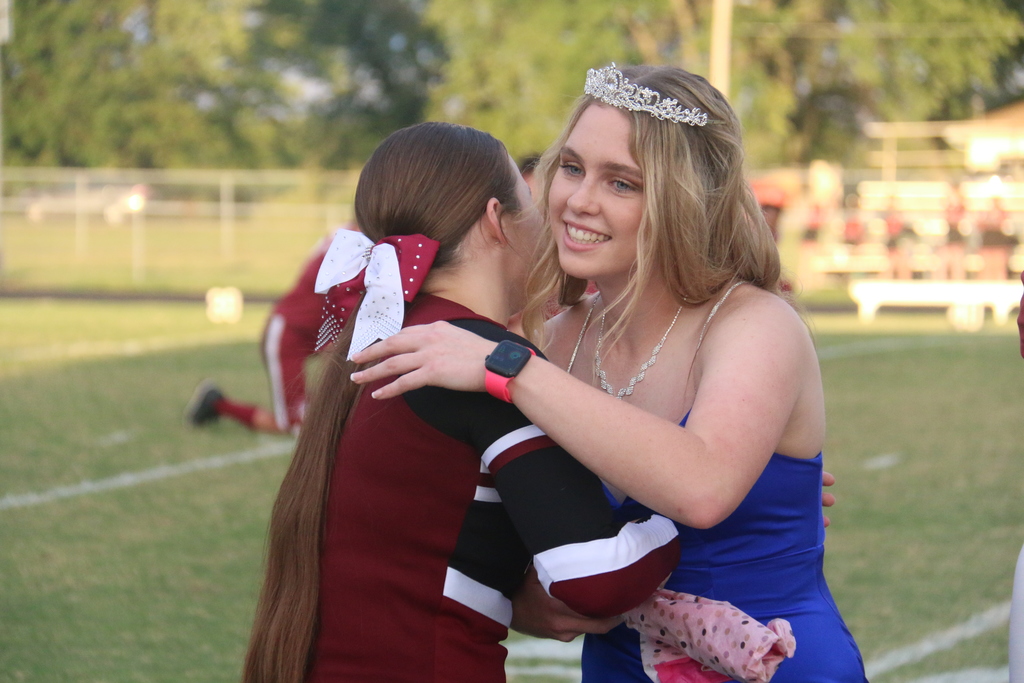 The high school will have our final A.L.I.C.E drill today at 11:20. This is just a drill.

The Northeast High School Boy's Team placed 4th at the Lancer Invite tonight. Varsity Boys: Spencer Wade 7th; medalist Nathon Trammell 9th; medalist Bryce Nunn 15th; medalist Devin Smith 28th Justice Sigmon 61st **74 runners total Varsity Girls: Kylee Dickerson 13th; medalist Payton Castoe 39th **55 runners total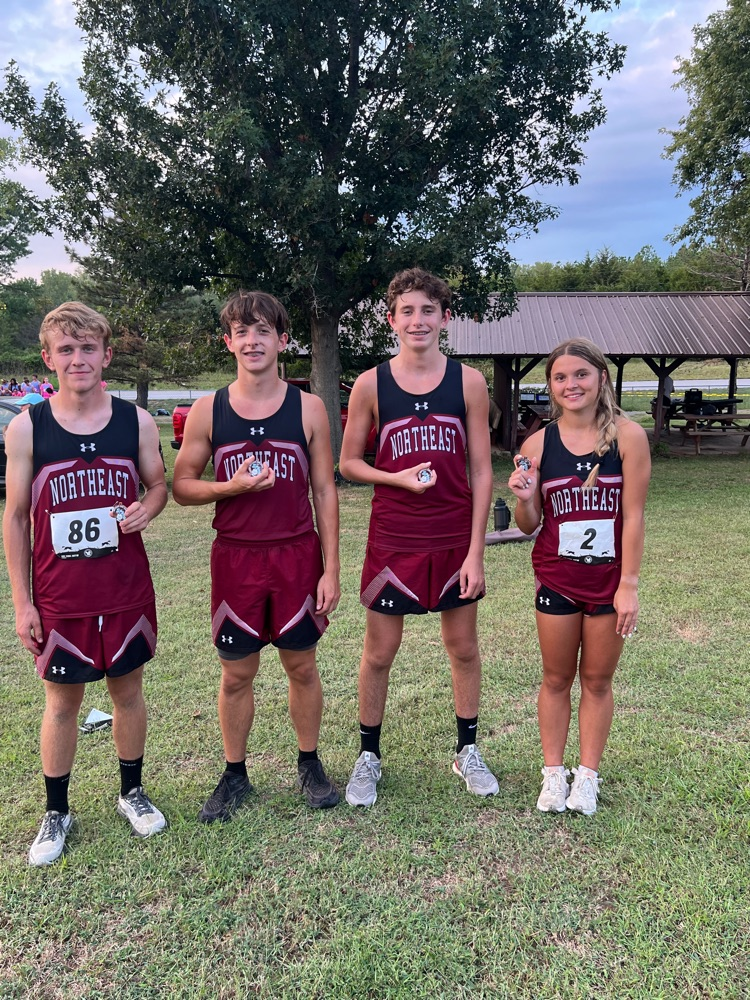 Congratulations to the 2023 Football Homecoming Queen candidates and their escorts. Senior Dawson Troth, freshman Allie Wade, senior Indica Holloway, sophomore Brooklyn Jackson, junior Carleigh Carden, senior Braden Young, seniors Shelby Underwood and Tayshawn Gaynor.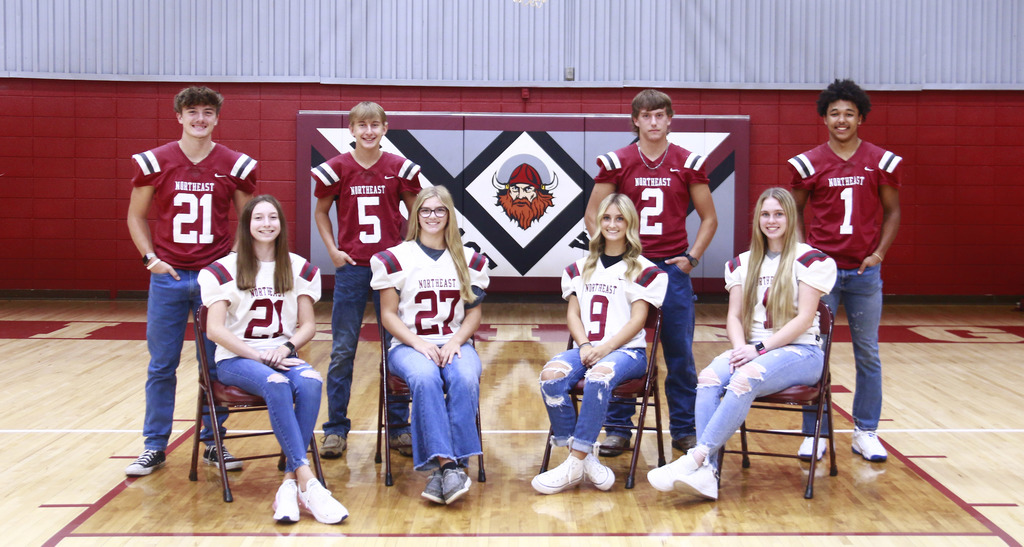 A Huge Thank You to Buffalo Wild Wings for displaying our Northeast High School Football Jersey!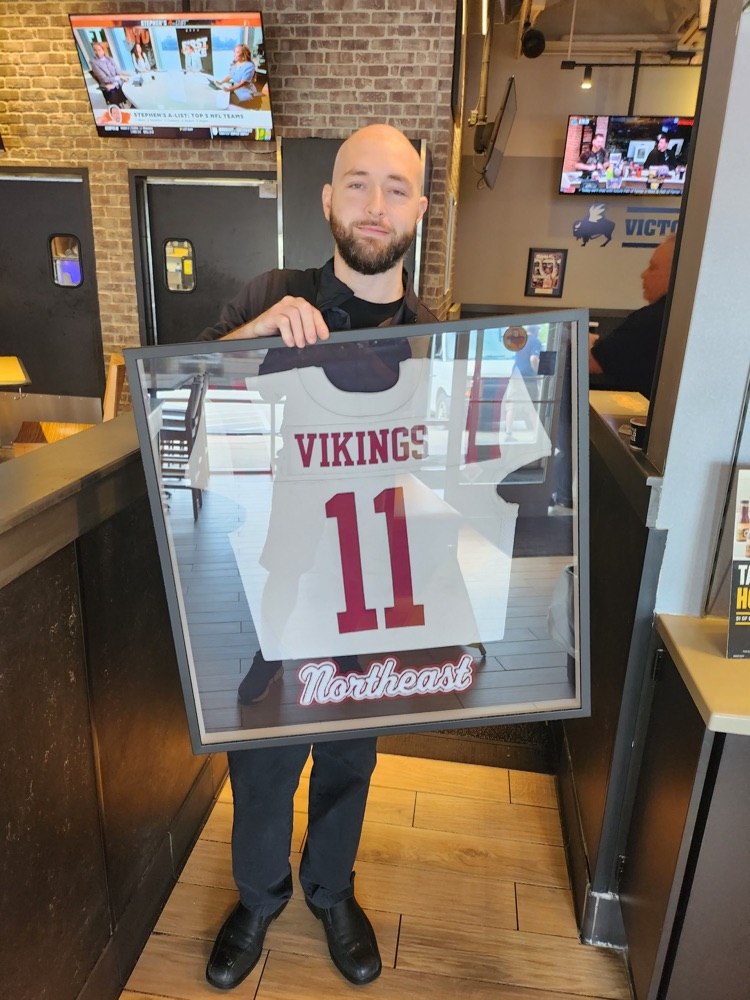 The Northeast Varsity Volleyball Team split at Chetopa tonight. The Lady Vikings defeated Chetopa 25-22, 25-11 and fell to Yates Center 17-25, 18-25.