The Northeast High School Varsity Scholars Bowl Team place 3rd at the Jayhawk-Linn Scholars Bowl Meet tonight! Great job, Vikings!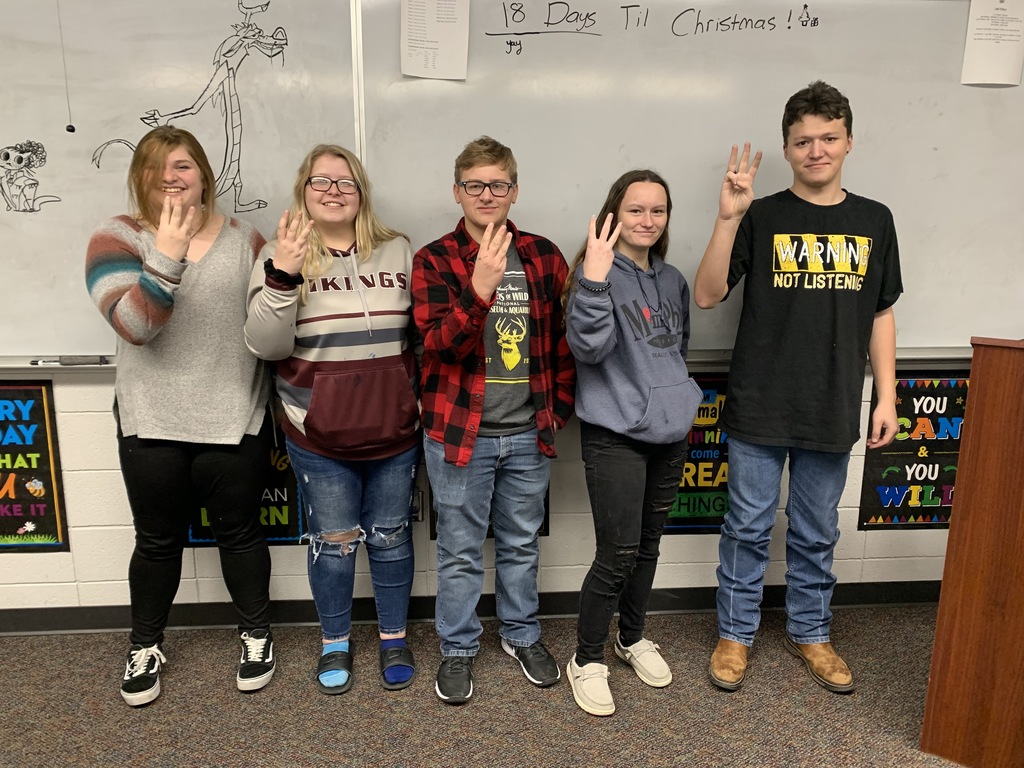 Due to our COVID numbers Northeast High School and Junior High will be mask mandatory beginning Tuesday, December 7.

The Northeast Boys fell to Liberal 84-62 tonight.

The Lady Vikings fall to Liberal 35-23.

Next week is the Marmaton Valley Varsity and Junior Varsity Preseason Tournament at Marmaton Valley! Tuesday, December 7th vs Marmaton Valley 7:00 pm Varsity Girls/JV Boys 8:30 pm Varsity Boys/JV Girls Thursday, December 9th vs Oswego 4:00 pm Varsity Girls/JV Boys 5:30 pm Varsity Boys/NO JV GIRLS (Oswego does not have JV girls) Friday, December 10th vs Madison 4:00 pm Varsity Girls/JV Boys 5:30 pm Varsity Boys/JV Girls **Admission: $4.00 adults/$2.00 students No Passes will be accepted.

The Varsity Scholars Bowl Team will compete virtually on Monday, December 6th at 4:00 pm at the Jayhawk-Linn meet. Good luck, Vikings!

KAY Club is hosting 'Five Days of Giving' Next week! Monday and Tuesday we will be collecting items for the Ronald McDonald House. *Travel size toothpaste • 8 oz. Purell Hand Sanitizer • Word Searches • Crossword Puzzles • Adult Coloring Books • Journals • Makeup Removal Cloths Wednesday we will collect lightly used or new shoes for Soles for Soul. *Bring your new or slightly used shoes to be donated!! Thursday and Friday we will be collecting Toys for Toys for Tots.*Please bring a new toy to be donated. Drop offs can be done at Northeast High School!

The Northeast High School Basketball Teams will open up play at home on Friday, December 3rd against Liberal, Mo. New Gym(JV): 5:30 pm - C Team Boys (2 quarters) JV Boys JV Girls Old Gym(Varsity): 6:00 pm - Varsity Girls Varsity Boys

Just a reminder since our COVID numbers are on a slight uptick that students that are deemed a close contact can test to stay in school they don't have to quarantine unless they are showing symptoms. This is an option that parents have. We are testing at both the Elementary/Junior High and the High School. If they test negative they can stay in school, if they test positive the parents will be contacted.

Congratulations to our Northeast Scholars Bowl Team on their second place finish at the Varsity Northeast Invitational! Great job, Vikings!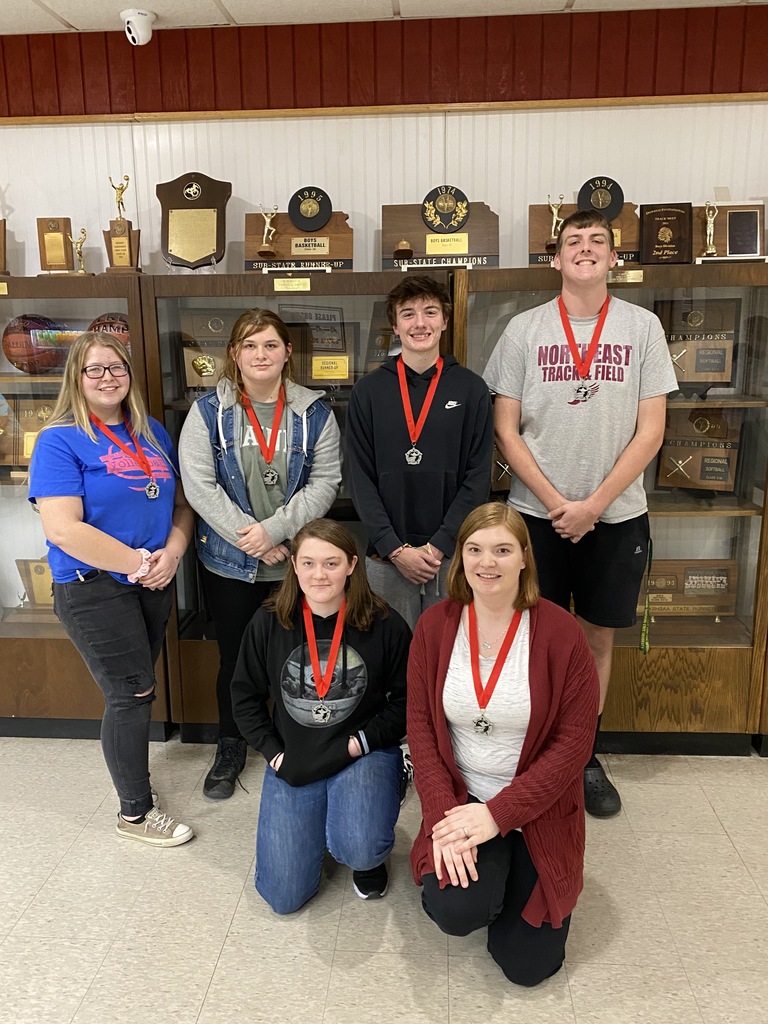 Beginning Tuesday, November 30, 2021, the Elementary School will be mask optional for the remainder of the week. The Junior High is still mask mandatory. The High School is also mask optional. Thank you.

Northeast High School will host our home Varsity Scholars Bowl Meet on Tuesday, November 30th at 4:00 pm!

OuR NHS faculty, staff, and students have been working so hard this semester, we needed a good laugh and some fun before this Thanksgiving Break! How about some dodgeball?!?! HAPPY THANKSGIVING VIKINGS!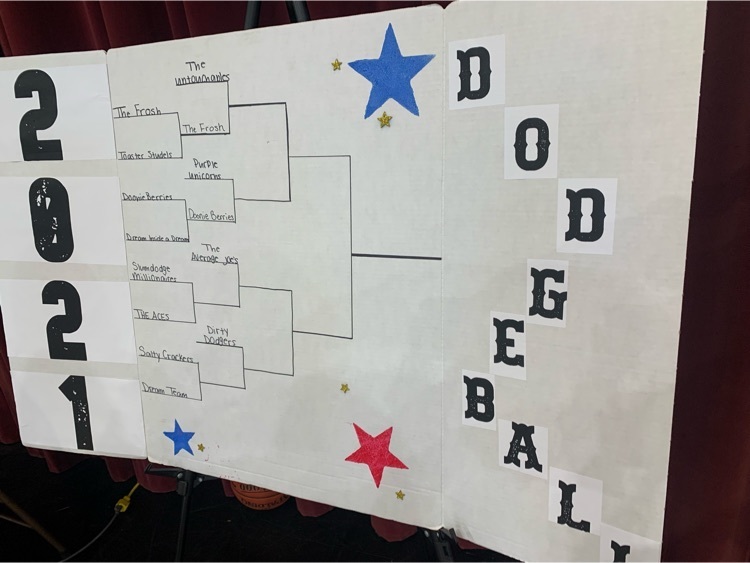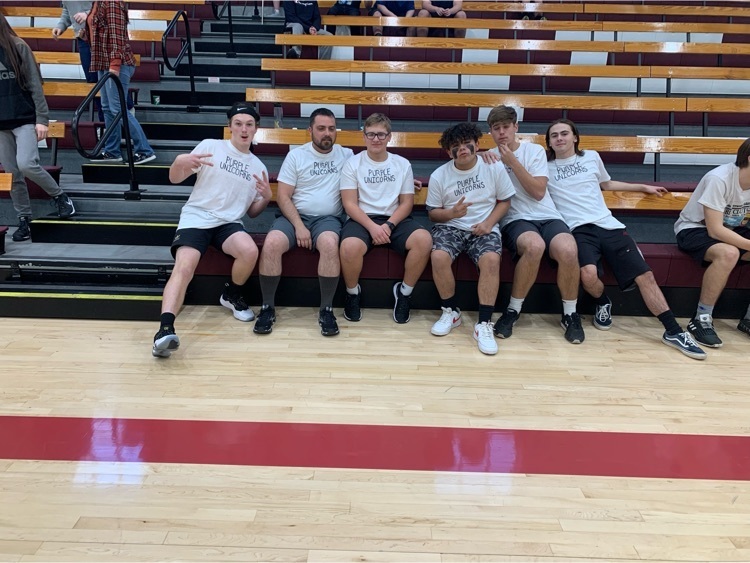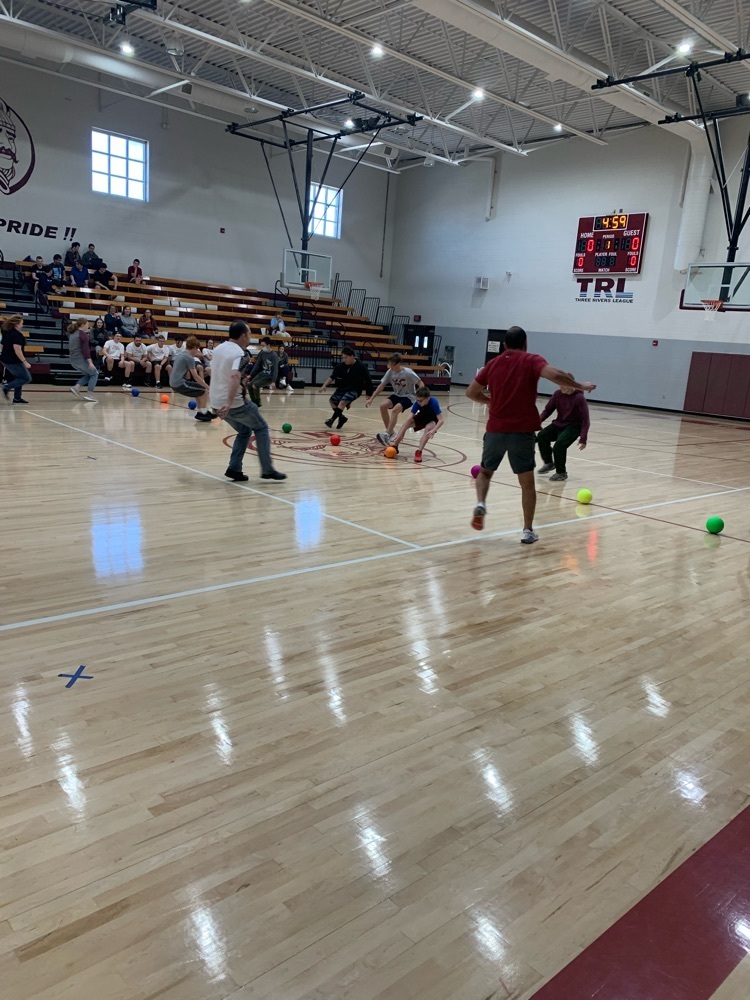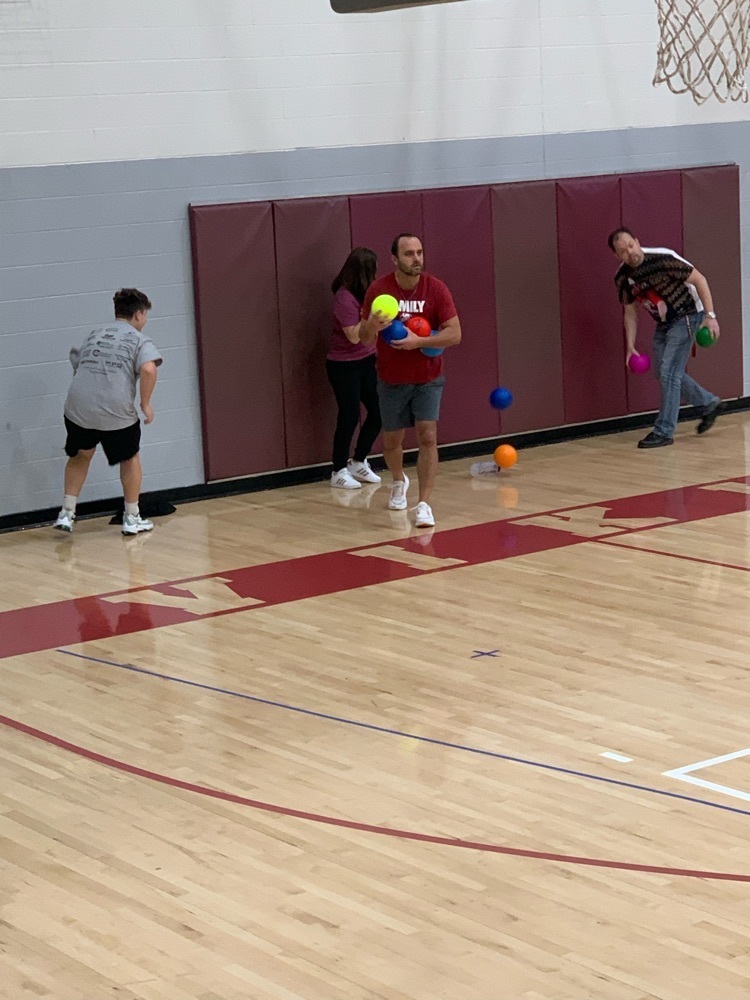 On behalf of USD 246 we would like to wish all our patrons and students a Happy Thanksgiving. We hope you enjoy the food and family time together. Be safe and see you next Monday.

The USD 246 Board of Education would like to announce that Dr. Ray Streeter will be the Superintendent of USD 246 starting with the 2022-2023 school year.

The Varsity Scholars Bowl Team will compete in the Pleasanton Virtual Meet on Monday, November 22nd at 4:00 pm. Good luck, Vikings!

Here are our COVID numbers for the week of 11/15 Elementary 1 Positive 9 Quarantined Junior High 2 Positive 3 Quarantined High School 0 Positive 1 Quarantined Staff 1 Positive

Due to the COVID numbers we have exceeded the gating criteria for the Crawford County Health Department. The Elementary and Junior High will be masked mandatory Monday, November 22, and Tuesday, November 23. We will also be masked mandatory beginning the week of November 29.

The Northeast JV Scholars Bowl Team will compete at Fort Scott tonight at 4:00 pm! Good luck Vikings!
In October, NEJH students donated socks to Arma Health and Rehab. All students who donated were entered in a drawing for John's Crazy Socks. Here are the winners! #lovemyjcs