The Northeast Boys fall in a tough one 37-32 tonight against Jayhawk-Linn.

The Lady Vikings defeat Jayhawk-Linn 61-30 tonight! Another great win by our Lady Vikings!

Northeast will host a JV Boy's Basketball Tournament on Thursday, February 2nd. 5:30 Northeast vs Jayhawk-Linn(North Gym) 5:30 Southeast vs Oswego(South Gym) 7:00 Championship(North Gym) 7:00 Third Place Game(South Gym)

A good win by the Northeast Boys over Oswego tonight 46-41! Great job, Vikings!
Send some Valentine love while supporting NHS Entrepreneurship class!! Deadline to order is Monday, February 6. Please EMAIL to order:
rpopejoy@usd246.org

The Lady Vikings win Big against the Oswego Indians tonight 52-27! Another great game Lady Vikings!

This week is Winter official recognition week. Thank you to all our officials. Hope ours enjoyed their gift bags. We appreciate them giving up their evening to make athletics possible.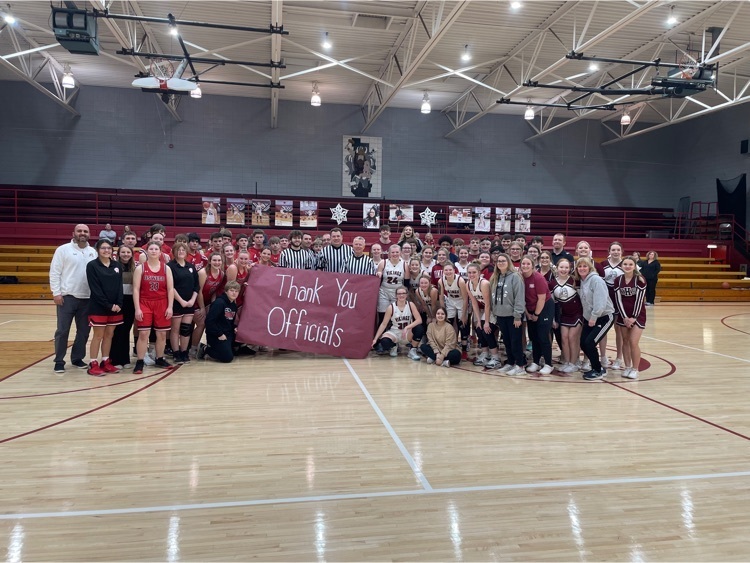 Congrats to the Northeast Jr High scholar bowl teams as they competed at Marmaton Valley this evening. A team takes home 1ST PLACE and B team takes 3rd. Congrats to the teams and coaches. Go Vikings!!!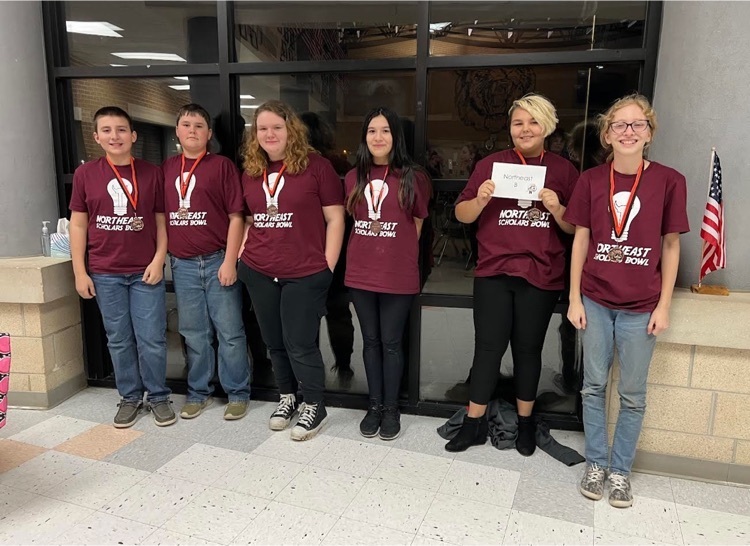 The Northeast Boys fall in a tough game with Yates Center tonight 43-42.

The Lady Vikings defeat Yates Center 63-23 tonight! Great win Lady Vikings!

HELP FCCLA take STATE! WIN a $100 VISA Gift Card! Drawing March 1st via Facebook Live! $5 a chance! Venmo pay available! Contact sponsor, KIRBIE NUTT, if you would like to donate or buy a chance without using Venmo!

On Tuesday, January 31st the Northeast High School Basketball Teams will travel to Jayhawk-Linn for a TRL night of basketball! 4:30 JV Girls 6:00 Varsity Girls/JV Boys 7:30 Varsity Boys

On Monday, January 30th, our Northeast Basketball Teams will host Oswego for a make up game from the Marmaton Valley Tournament. 6:00 Varsity Girls/JV Boys 7:30 Varsity Boys **There will not be a JV girls game.

Good luck to our Vikings Scholars Bowl Team at the TRL Scholars Bowl Meet tonight at Marmaton Valley!

SENIOR CLASS SMOKED PULLED PORK DINNER 5:30 TIL 8:30! On Friday, January 27th the Senior Class of 2023 will be selling a BBQ meal that comes with a BIG Pulled Pork Sandwich and a choice of two sides (Potato Salad, Beans). Meals are six dollars a piece and it will be one of the best Pulled Pork sandwiches you'll ever have. WE have TONS of MEAT, so come and EAT!!! We will be serving from 5:30 until 8:30, so stop by!!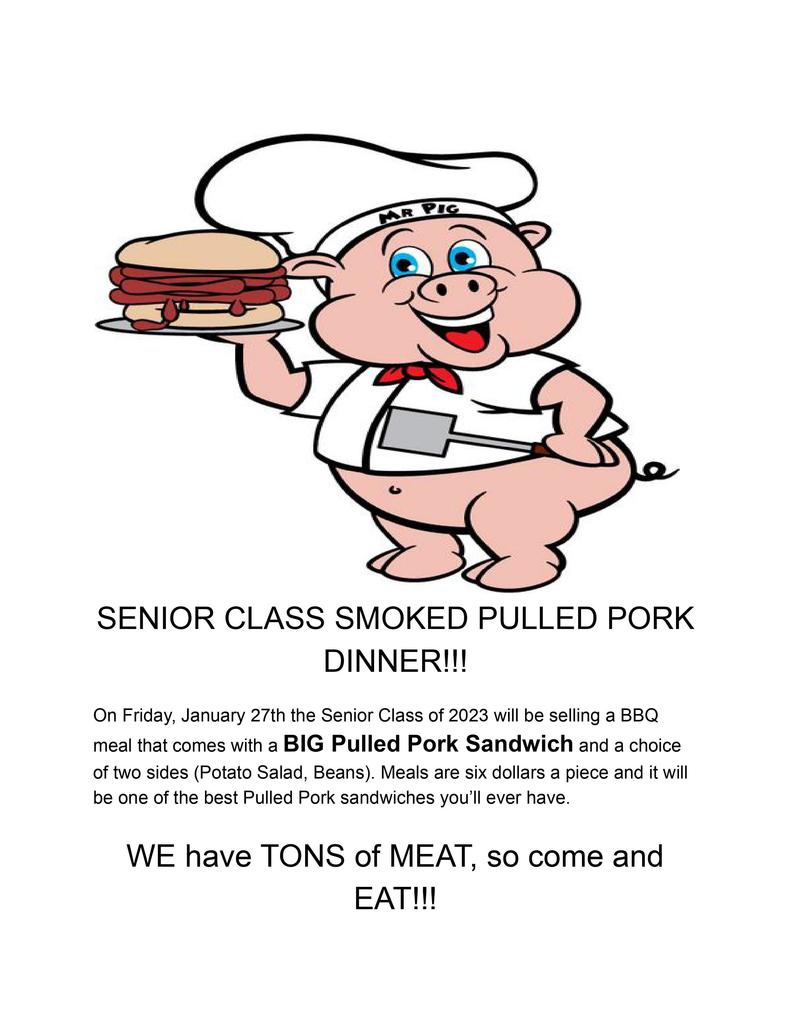 Congratulations to Teagan Smith and Ashley Sayre! GOLD rating to secure their spot at STATE in April! So proud!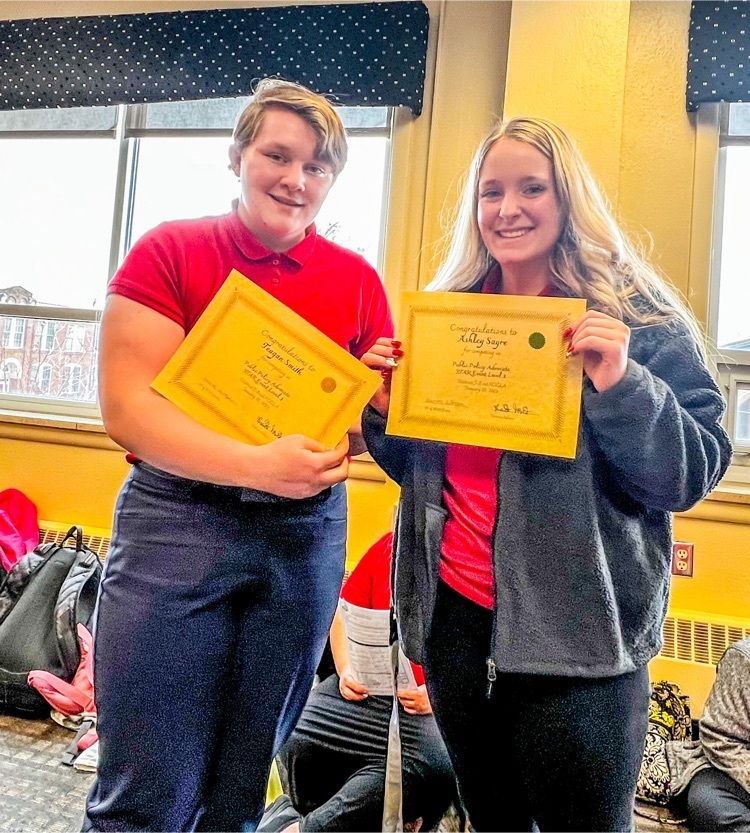 Congratulations to the Northeast High School 2023 Sports King and Queen candidates! Pictured left to right are senior Blake Goodwin, freshman Brooklyn Jackson, seniors Brendan Alters, Autumn Claffey and Kenzie Jackson, juniors Braden Young, Abigail Harding and Jonah Sparks.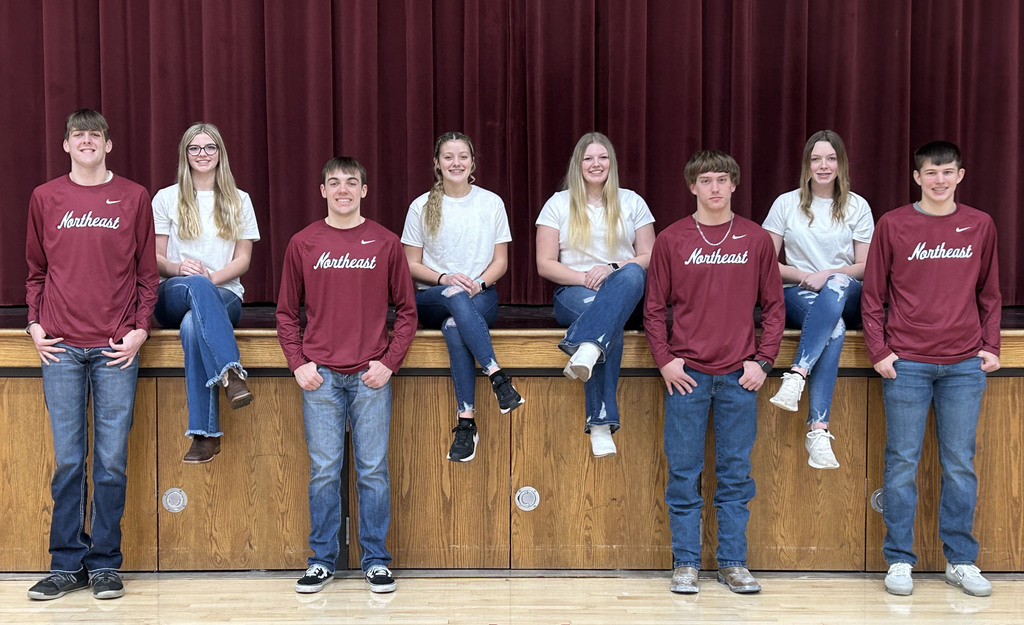 Ashley Sayre and Teagan Smith hard at work with their Public Policy Advocate STAR Event presentation! A spot at State is up for grabs! Wish them luck! Go Vikings!

The Northeast High School Basketball Teams will play host to Yates Center for homecoming on Friday, January 27th! 5:00 JV Boys(2 quarters) 6:00 Varsity Girls 7:30 Varsity Boys **Coronation will take place at halftime of the boy's varsity game.

Due to the impacts of possible weather this evening, Glow Night at the elementary school that was scheduled for this Wednesday, will be moved to 2/8.