The schools of USD 246 will not be in session next Friday, October 15, 2021. This will be our fall break, enjoy your three-day weekend, stay safe and we'll see on Monday the 18th.
Here are the Covid numbers for the week of 10/4 Elementary Students positive 1 Students quarantined 11 Junior High Students positive 1 Students quarantined 10 High School Positive 0 Quarantined 0

The Lady Vikings Varsity Volleyball Team split at Galena tonight. The Lady Vikings fell to St. Paul 20-25, 15-25 and defeated Galena 25-17, 25-13.

The Northeast Cross Country Teams competed at Pleasanton tonight! 7th Grade Girls: Payton Castoe 11th; 16:13 Benelli Kolb 17th; 17:35 Jade Bush 24th; 24:37 7th Grade Boys: Jaxson Payne 9th; 14:39 Medalist William Vilmer 23rd; 17:06 Zaden VanKirk 27th; 17:35 Kale Nunn 31st; 29:14 JV Boys: Matthew Carpenter 10th; 24:18 Medalist Blake Goodwin 16th; 27:55 Varsity Boys: Nathon Trammell 14th; 19:41 Medalist Evan Swezey 17th; 20:10 Spencer Wade 18th; 20:19 Bryce Nunn 33rd; 22:45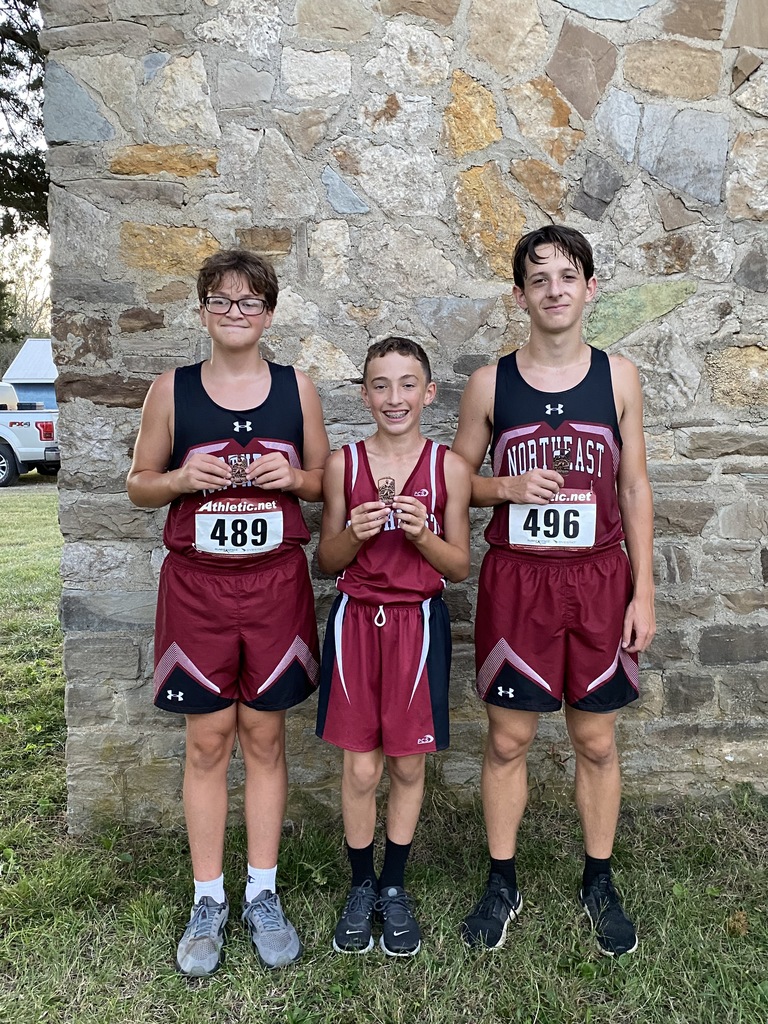 The Northeast Junior High has had some positive cases and several students as close contacts. We have exceeded the 3% absentee limit due to COVID as set forth by the Crawford County Health Dept. So beginning on Thursday, October 7, 2021, masks will be mandatory at the Junior High. No end date has been given as yet. The elementary and high school are still mask optional.

The Northeast Junior High and High School Cross Country Teams will compete at Pleasanton on Thursday, October 7th! 4:00 pm 7th Grade Girls and Boys 5:00 pm JV Boys 6:00 pm Varsity Boys

The Lady Vikings sweep at Southeast tonight! The Lady Vikings defeat Uniontown 25-16, 25-17 and defeat Southeast 22-25, 25-11, 25-12!

The Junior High Cross Country Team competed at Pittsburg tonight! 7th Grade Girls: Payton Castoe 5th; 15:39 Medalist Benelli Kolb 11th; 16:14 Jade Bush 24th; 21:58 7th Grade Boys: Tegan Mitchell 15th; 13:55 Jaxson Payne 18th; 14:13 Kingston Young 31st; 16:05 Zaden VanKirk 32nd; 16:52 Kale Nunn 41st; 27:32

The JV Football Team defeated Jasper 28-8 tonight!
To clarify the information on mask optional for the schools. If your student is wearing a mask and is in close contact to a student that is positive and unmasked your child will NOT have to quarantine. This is provided that the student is wearing the mask properly covering both nose and mouth.

The junior high cross country team will compete at Pittsburg High School on Tuesday, October 5th! 4:00 7th Grade Girls 4:30 7th Grade Boys

USD 246 would like to thank SJS Powder Coating for their support this year. They helped sponsor some of our spirit items this year and we wanted to give them a shout out for their support!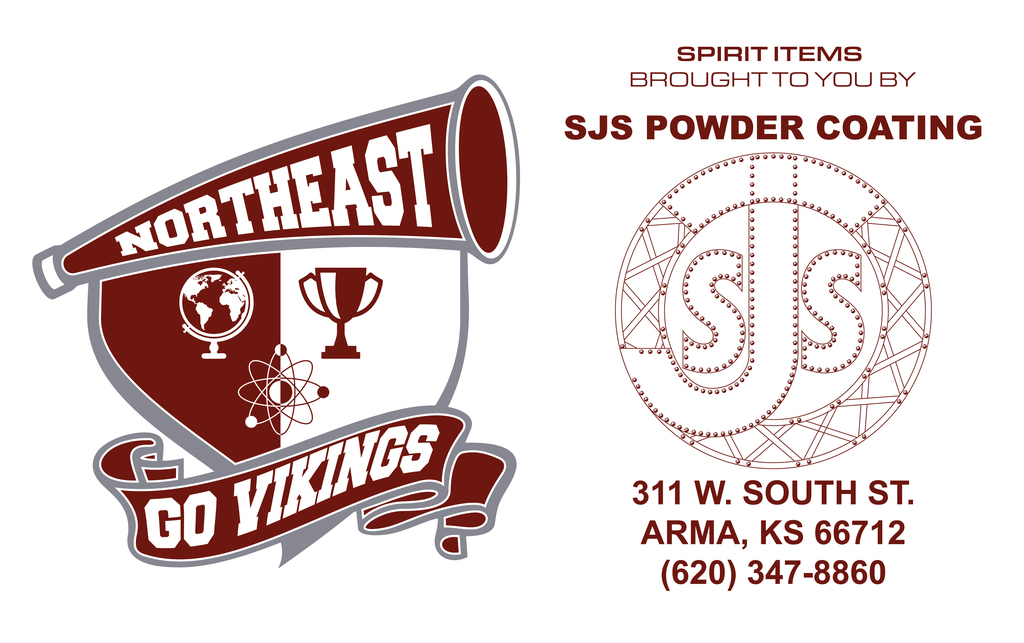 Once again we have a new website which you can access at
www.usd246.org
. It is very easy to navigate just click on menu on the homepage for the subcategories.

On Tuesday, October 5th, our JV and Varsity volleyball team will travel to Southeast for a TRL triangular. 5:00 Southeast vs Uniontown Northeast vs Uniontown Northeast vs Southeast

On Monday, October 4th, our JV football team will host Jasper, Mo. instead of Crest. Kickoff at 6:00 pm!
Today, Friday, October 1, 2021, The Crawford County Health Department recommended that the schools of Crawford County could be mask optional for meeting the gating criteria they had put in place. This will go into effect on Monday, October 4th, 2021. All other mitigations will remain in place including quarantine and close contacts. Masks must still be worn when in school transportation. This is a federal mandate. If you wish for your child to wear a mask it is not a teacher's responsibility to make sure they have a mask on. The gating criteria will be checked on a regular basis and if any building in the district goes over 3% absentee due to COVID masks may be required again for that building. As of now if any staff or student has had a documented case of COVID or is fully vaccinated they will not have to quarantine. We will do all we can as a district to remain mask optional, but we also must realize that COVID is not over and we still need to take precautions against the virus. If you have questions or concerns you may contact the district office.

The cross country meet scheduled for Saturday, October 2nd at Pittsburg has been canceled. There is no word if it will be made up or not.

2A Cross Country Regionals will be at Richmond, Central Heights on Saturday, October 23rd.

Sub-State Volleyball will be at St. Mary's Colgan on Saturday, October 23rd!

On Monday, October 4th, the Northeast JV Football Team will play host to Crest! Kickoff is set for 6:00 pm!