A HUGE thank you to the USD 246 school board, the FACS advisory committee, the custodial staff, and Mr. Gorman for allowing us to complete this upgrade to our kitchen! We appreciate you ALL! Our Culinary program is currently at industry standards! #goodbye1970s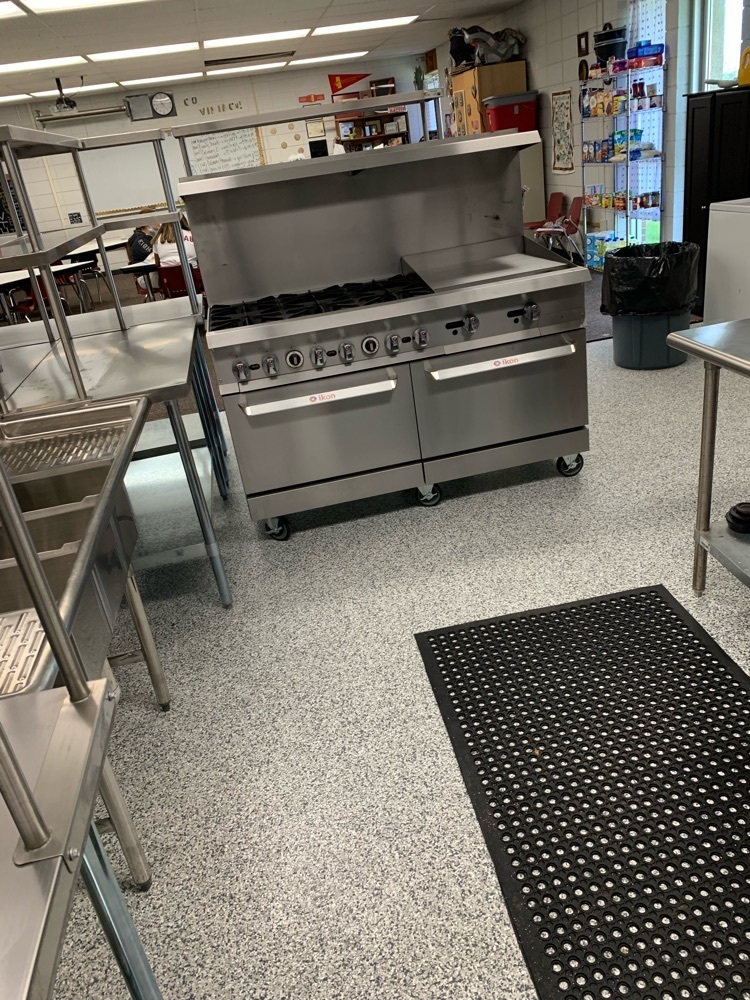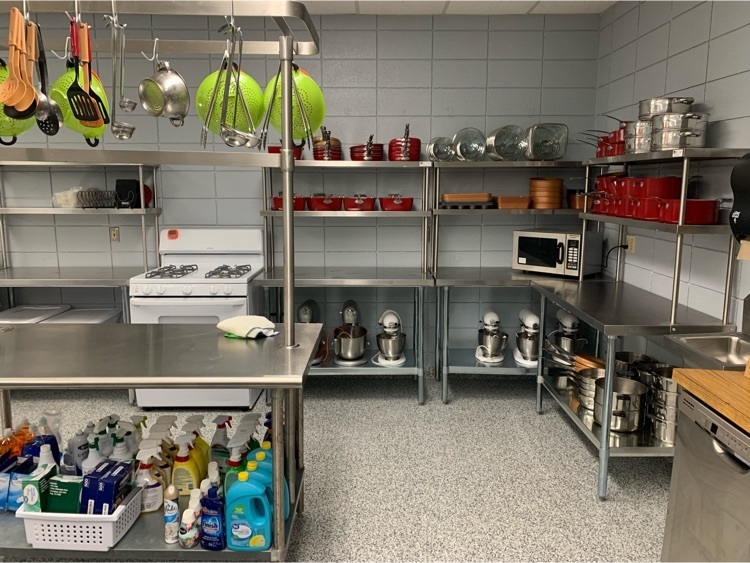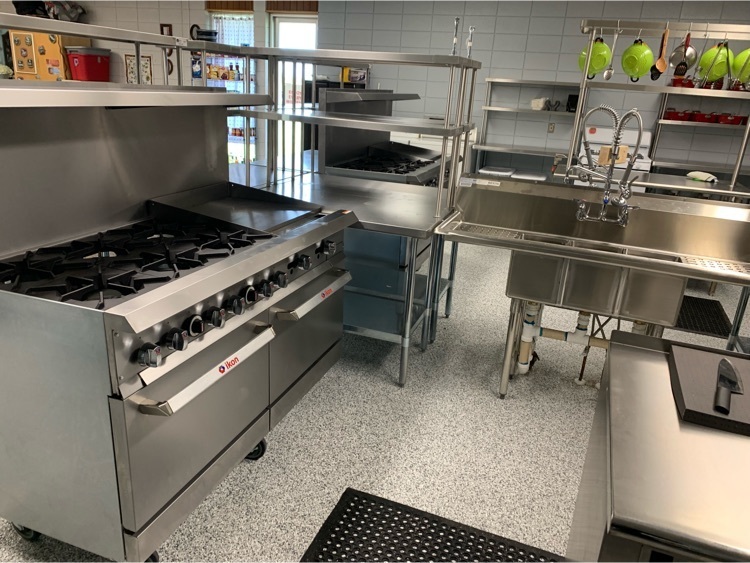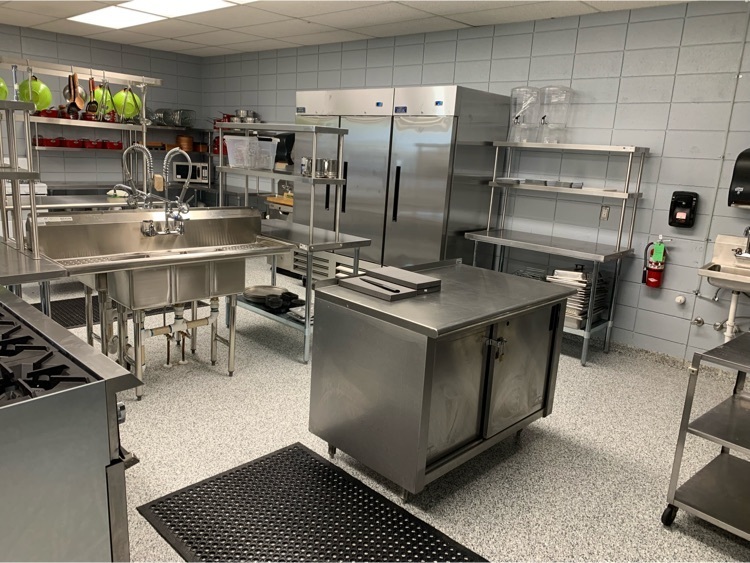 The Lady Vikings Varsity Volleyball Team went 3-2 today at the Oswego Tournament. The Lady Vikings finished 2nd in their pool. They defeated Columbus 25-17, 19-25, 25-12. They also defeated Cherryvale 25-22, 25-23 and defeated Caney Valley 25-22, 25-16. They fell to St. Paul in pool play 25-23, 18-25, 14-25. They advanced out of their pool and fell to Riverton 25-11, 25-14. Great jog, Lady Vikings!

The Northeast High School and Junior High Cross Country Team competed at Wellsville tonight! JV Boys: Nathon Trammell - 5th; 21:38 Spencer Wade - 8th; 22:09 Hesston Kolb - 23rd; 24:39 Brandon Sigmon - 34th; 27:15 Damien Willard - 35th; 27:18 Matthew Carpenter - 37th; 27:35 Blake Goodwin - 47th; 29:32 **Boys team placed 2nd 7th Grade Girls: Payton Castoe - 18th; 16:24 Benelli Kolb - 56th; 19:12 Jade Bush - 78th; 21:51 7th Grade Boys: Tegan Mitchell - 24th; 14:51 Jaxson Payne - 25th; 14:54 William Vilmer - 60th; 17:05 Kingston Young - 83rd; 18:35 Zaden VanKirk - 93rd; 18:56 **Medalist - Nathon Trammell, Spencer Wade, Payton Castoe, Tegan Mitchell, Jaxson Payne.

On Tuesday, September 21st, the Northeast Volleyball Team will host Yates Center and Chetopa for a 5:00 pm start! This night will also be our Senior/Parent Night for our football, volleyball, cheer and cross country seniors! 5:00 pm Varsity Northeast vs Yates Center Chetopa vs Yates Center Senior/Parent Night Northeast vs Chetopa 5:00 pm (JV) Northeast vs Yates Center (JV) Northeast vs Yates Center (C Game)

On Monday, September 20th, the JV Football Team will host Southeast for Homecoming at 6:00 pm! Coronation will take place at 5:30 pm!

On Saturday, September 18th, the varsity volleyball team will play in the Oswego Tournament! Schedule: 9:00 am - vs Columbus 11:00 am - vs Cherryvale 2:00 pm - vs Caney Valley 3:00 pm - vs St. Paul The first two teams will advance!

The Northeast High School and Junior High Cross Country Teams will compete at Wellsville on Thursday, September 16th! 4:00 pm - 7th grade 4:50 pm - JV Boys Good luck, Vikings!

Iron Man Volleyball is tonight at the high school gym at 6:00 pm. The Powder Puff Football Game will follow the Iron Man Game at the high school field. The Bon Fire will take place immediately after the Powder Puff Game at the high school football field. Everyone is welcome to attend!

The Varsity Volleyball Team went 2-1 tonight in TRL play! The Lady Vikings fell to Crest 20-25, 25-18, 18-25. They defeated Jayhawk-Linn 25-23, 25-17. They also defeated Pleasanton 25-8, 26-24. The JV Volleyball Team defeated Crest 25-23, 14-25, 15-11. Great job, Lady Vikings!

The Lady Vikings JV Team went 1-2 in a Quad at home tonight. Lost against Jayhawk-Linn 10-25, 16-25 Lost against Galena 19-25, 12-25 Won against St. Paul 25-22, 25-17 Great job, Lady Vikings!

The Northeast High School JV Team defeated Liberal, Mo. 58-0 tonight. Congratulations, Vikings!

The Northeast Volleyball Team will begin league play on Tuesday, September 14th with at 4:00 pm start. 4:00 pm Old Gym: Northeast vs Crest (JV) Northeast vs Crest Northeast vs Jayhawk-Linn Northeast vs Pleasanton 4:00 pm New Gym: Jayhawk-Linn vs Pleasanton (JV) Jayhawk-Linn vs Pleasanton Crest vs Pleasanton Crest vs Jayhawk-Linn **MASKS ARE REQUIRED!

The Marmaton Valley JV Volleyball Tournament for tomorrow has been revised due to a team dropping out. The Lady Vikings will now begin play at 8:30 am.

The JV Football Team will travel to Liberal on Monday, September 13th for a 5:30 pm kickoff!

Here are the USD 246 COVID numbers for the week of 9/6 No positive staff or students. Elementary Students 9 Staff 0 Junior High Students 0 Staff 1 High School Students 2 Staff 0

Northeast High School will host a JV Volleyball Quad on Monday, September 13th at 5:00 pm. North Gym(Old): Northeast vs Jayhawk-Linn Northeast vs Galena Northeast vs St. Paul South Gym(New): St. Paul vs Galena St. Paul vs Jayhawk-Linn Jayhawk-Linn vs Galena **Masks are required!

Results from the Fort Scott Cross Country Meet: 7th grade boys: Tegan Mitchell 5th; 14:23 Jaxson Payne 8th; 14:55 William Vilmer 21st; 17:45 Kingston Young 30th; 21:15 Zaden VanKirk 32nd; 22:42 Kale Nunn 36th; 30:07 7th grade girls: Payton Castoe 6th; 16:34 Benelli Kolb 19th; 23:24 Jade Bush 20th; 23:31 JV Boys: Nathon Trammell 5th; 21:27 Spencer Wade 6th; 21:43 Bryce Nunn 16th; 24:10 Brandon Sigmon 30th; 26:58 Matthew Carpenter 35th; 28:48 Blake Goodwin 41st; 30:20 Boy's JV Team was 2nd out of 4 teams with a score of 55 points. Medalist were Kegan Mitchell, Jaxson Payne, Payton Castoe, Nathon Trammell and Spencer Wade.

Junior High Volleyball and Football tonight at Northeast vs. Southeast starting at 5:00.

Homecoming spirit week will be next week. Dress up days are as follows Monday- White Lie Tuesday- Hat Day Wednesday- Dynamic Duo Thursday- Fraternity/sorority Friday- Burgundy and White day

The September meeting of the USD 246 Board of Education will be Monday, September 13, 2021. The meeting will be at the high school band room starting at 6:00 p.m. The public is invited.